Pipehacker Holiday Gift Guide No. 3: Tools and Gear
Can you believe the holiday season is upon us once more? Here at Pipehacker we love making it yourself, but sometimes there is no substitute for a well crafted, high quality item. This year, send your loved ones over here to Pipehacker.com as a (not so subtle) hint for gifts. Check back on upcoming Fridays over the coming weeks for lists of more Pipehacker-approved piping gear!
Tools and Gear

Bagpiping is not only about playing an instrument in full Highland attire. Today's piper can only be fully outfitted when he or she has whole room full of musical tools and gear.
The Band Pack Pipe Case. It was finally about time for someone to craft an efficient backpack pipe case. The Band Pack is not only light and durable, it has wheels on the bottom to double as a roller travel bag for getting through busy airports. The bag is equipped with separate pockets for gear, practice chanter, books, the works. The perfect case for the piper on the go.
Zoom H2 Handy Portable Stereo Recorder.
About the size of a typical digital camera, the Zoom H2 digital recorder fits right in your pipe case and can capture every pipe band, solo performance, and beer tent show any games day has to offer. High quality output, dual directional 4-channel mics, and conversion to all digital formats is possible all on a standard 4GB SD memory card. Record lessons, band rehearsals, or your own performances. This inexpensive recorder is the essential tool for the bagpiping and drumming junkie who can't let one aural experience pass uncaptured.
Yamaha Folding Music Stand with Carrying Bag.
The basic collapsible, portable music stand is standard ecoutrement for any musician. The piper is no different. What better way to get your music up on the full pipe faster than to have it facing you while standing and playing? Every other musician on the planet does it. Something so basic is a must for under the Christmas tree this year.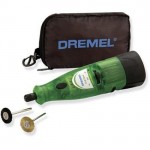 Dremel Two-Speed Cordless Rotary Tool.
No tool is better suited to making clean "carves" on the holes of your bagpipe chanter than the cordless Dremel rotary tool. With the right bit, it as important a part of your piping toolbox as hemp and a must in every Pipe Major's band gear. This lower priced, portable model (identified as a "golf cleaning tool') runs on AA batteries with no recharging required. If it's perfect for the golf bag it's perfect for the pipe case.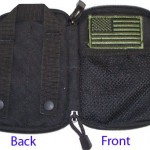 Molle BDU Mission Wallet.
Pipers have always been thought of as part of the Highland regiments in the British military. Leave it to the military to design something perfect for the busy modern piper and his or her tools. This military-style mission wallet is designed for field operations with convenient pockets for all your piping instruments. Knives, pens, files, mandrels, hemp, spare reeds, what-have-you, the amount of stuff you can fit seems endless. And all of it has its own compartment or pocket. Handy straps allow the wallet to slip onto your waist belt for transport. It is compact, tough, cheap, cool looking, and has an American flag velcro'd to the front. What more do you need?