Posted on | November 27, 2013 | by Vince Janoski | No Comments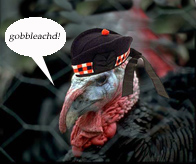 A Happy Thanksgiving to all!
Take a moment to give thanks to all the things that are good in your life—particularly those that support your glorious addiction to Highland bagpiping.
Posted on | September 20, 2013 | by Vince Janoski | 1 Comment
In this episode, we dive back into the Campbell Canntaireachd. The Campbell manuscripts have been an inexhaustible resource for students of piobaireachd since their emergence in the early 20th century. The earliest of the manuscripts is dated 1797 and constitute the earliest pure record of piobaireachd music there is. Even still, this far away from their creation, there are tunes in both volumes that have never been heard in recent memory. One of these is tune 30 in volume 1 of the Campbell Canntaireachd and listed as "One of the Irish Piobaireachd."
There has been plenty of speculation over the generations about a possible Irish origin for the form of piobaireachd music and its relationship to Irish harpers. Solid evidence though, one way or the other, is hard to pin down, but it is not unreasonable to imagine a cross-fertilization of musical traditions in the distant past and this is evident in many of the melody lines in several piobaireachd and in the obviously Irish titles of tunes in some of the old piobaireachd collections. Clan Bards of the past were known to travel to Ireland for training in all manner of the arts and Ireland in the 17th and 18th centuries was known as a center of learning throughout Europe. But much of this speculation gets short shrift for purely Scottish origins of piobaireachd music. As Hugh Cheape says in his book Bagpipes: A National Collection of a National Instrument though, "Nevertheless, for the understanding of Highland piping, its historical context, as well as broader issues of cultural roots and mores, we ignore Ireland at our peril." Listen to more history and background in the podcast along with a rendition of the tune on the bagpipe.
"One of the Irish Piobaireachd"
Follow Up and Additions
It's fairly easy to blether on about the possible Irish connections to Scottish piobaireachd music as I've done here in the podcast, and in the recently published article in the EUSPBA's Voice magazine. Sometimes though, more than words are needed and pictures tell the tale as much as the words. Taken together, these images provide a hint of connections between Irish and Scottish culture before the 17th century. As I said in the podcast, a hint is all we have at this moment, so far away from the times those connections may have been strongest.
Posted on | August 23, 2013 | by Vince Janoski | No Comments
It's been a while, but here we are with another installment of Small Tunes! On this episode I give to you "Keppoch Desolate" a very old slow air. The original Keppoch area of the old Highlands is a point of land in the region of Lochaber between Loch Linnhe and Loch Leven. The region was titled to the MacDonalds of Keppoch who are sometimes referred to as Clan Ranald. The tune commemorates the brutal murder of the 12th Chief of the Keppoch MacDonalds in 1663 and the exploits of his cousin in hunting down the killers. You can view the score for the tune at the links below. Listen to the podcast for some history and a rendition of the tune on the bagpipe.
Posted on | August 21, 2013 | by Vince Janoski | No Comments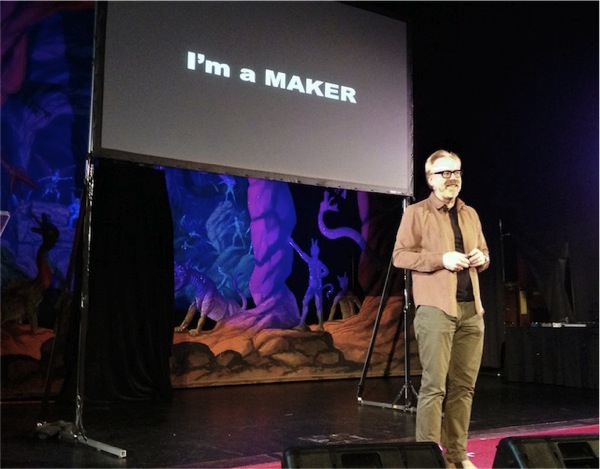 The 2013 bagpipe competition is drawing to a close. The Worlds has passed and the big guns are loading up for the solos at Oban and Inverness over the next few weeks. Here in the eastern USA competitions are winding down with a fair bit of activity still left through September. No time like the present to be thinking about next year, assessing your musical plans, setting new goals, and otherwise reflecting on your music. Adam Savage of Mythbusters gave a talk recently where he talked about being a maker and outlined his ten secrets of success. It is good advice for everyone in any enterprise. Bagpipers take note.
1. Get good at something.
Really good. Get good at as many things as you can. Being good at one thing makes it easier to get good at other things.
2. Getting good at stuff takes practice.

Lots and lots of practice.
3. Get OBSESSED.

Everyone at the top of their field is obsessed with what they're doing.
4. Doing something well and thoroughly is its OWN reward.
5. Show and Tell.

If you do something well and you're happy with it, for FSM's sake, tell EVERYONE.
6. If you want something, ASK.

If something piques your interest, tell someone. If you want to learn something, ask someone, like your BOSS. As an employer, I can tell you, people who want to learn new skills are people I want to keep employed.
7. Have GOALS.

Make up goals. Set goals. Regularly assess where you are and where you want to be in terms of them. This is a kind of prayer that works, and works well. Allow for the fact that things will NEVER turn out like you think they will, and you must be prepared to end up miles from where you intended.
8. Be nice. To EVERYONE.

Life is way too short to be an asshole. If you are an asshole, apologize.
9. FAIL.

You will fail. It's one of our jobs in life. Keep failing. When you fail, admit it. When you don't, don't get cocky. 'Cause you're just about to fail again.
10. WORK YOUR ASS OFF.

Work like your life depends on it…
Posted on | August 20, 2013 | by Vince Janoski | 3 Comments
It's often said that bagpipe adjudicating can be a very subjective thing. Individual taste and personal opinion are often thought to play a part in a judge's final decision. Another World Pipe Band Championships has passed with the "top six" bands probably being the closest in quality they have been in a long time. Not an easy contest to judge. The subjectivity of said judges may have played a large part or a small part in the final tally, who knows? What is interesting is that there is a recently published study out of London that suggests that people actually depend more on visual components than on sound when judging music competition. From the abstract:
"People consistently report that sound is the most important source of information in evaluating performance in music. However, the findings demonstrate that people actually depend primarily on visual information when making judgments about music performance. People reliably select the actual winners of live music competitions based on silent video recordings, but neither musical novices nor professional musicians were able to identify the winners based on sound recordings or recordings with both video and sound."
The results of this study draw attention to the natural, unconscious reliance we all have on visual cues. The notion that our experience of music depends so much on visual information, and that that visual information can interfere with our decision making has huge implications, as the study also suggests:
"Professional musicians and competition judges consciously value sound as central to the domain of performance, yet they arrive at different winners depending on whether visual information is available or not. This finding suggests that visual cues are indeed persuasive and sway judges away from recognizing the best performance that they themselves have, by consensus, defined as dependent on sound. Professional judgment appears to be made with little conscious awareness that visual cues factor so heavily into preferences and decisions."
We all like to think that the "sound" of a musical performance is the most important thing and place our trust in the specialized experience of judges. But, whether we are aware of it or not, we are more likely to pick the winner of a competition because the performer "looks" like he or she is a winner. It is not really the subjective nature of musical taste and experience that plays a large part in the judging of bagpipe competition, but the (very) subjective nature of visual cues.
This year's Grade 1 competition at the worlds was most unbalanced in terms of weather. A few unlucky bands played in a downpour while others got the benefit (or detriment) of blazing sunshine. The image of SFU playing their medley as their shirts were soaked through, or the image of splish-splashes off of Shotts & Dykehead's drum heads not only was something that had an impact on the bands' performances, but it also had an impact on the visual aspects from the perspective of the crowd (who cheered loudly when these bands finished) and most likely, as the study reveals, how they were judged as well.
This is an important thing. As a competition like the World Pipe Band Championships grows to appeal to a wider audience, with BBC television coverage and major public support, the visuals are going to play a large part of that appeal. There's a lot at stake to be ruined by bad visuals. "Visuals" are the reason the RSPBA does not allow rain capes to be worn in the Grade 1 circle. "Visuals" are why many of the Grade 1 bands sported band-branded cufflinks this year. Nevermind how good these bands sound, what their performance looks like is going to determine their own success and the success of the event itself. What does this mean? It means that the poor visuals of soaking rain on a world class, Grade 1 pipe band during a performance at the World Championships should never be allowed to happen.
keep looking »